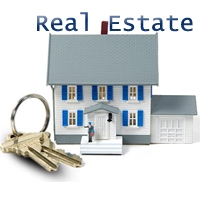 It is a dream of every man and women to buy a house of their own and enjoy the rest of their life in it. A person finds it quite difficult to buy a house, especially in India. A big part of a person's life is spent in earning sufficient money for his future and then only at the fag end of his life, he thinks of investing that hard-earned income in a property.
As competition is surging in the real estate industry, you may find scores of real estate companies and agents in the market. In such a scenario, it becomes a tough task to find a reliable property dealer. There have been many cases where many innocent people who were planning to buy a property to secure their future duped by fake property dealers. Some invested their money in such residential projects which never saw the light of the day, as those project developers declared themselves bankrupt.
Ghaziabad has become the hub of many residential property dealers as demand for property is very high here. Since many real estate companies are mushrooming in Ghaziabad, it has become a tough task to find out a reliable property dealer. Even though the Internet also offers vast details about real estate agents but people remain skeptical about the details provided online. How to find a trustworthy residential property dealer in Ghaziabad continues to remain a big question. Given below are some crucial tips that will let you know how to find a reliable property dealer in Ghaziabad:
• If you are keen to buy or sell a property in Ghaziabad, you will be required to look for a real estate agent who has earned a good reputation and has vast experience in his domain. And, it is quite difficult to select the one when you are flooded with several options. In such a situation, a little research will prove highly beneficial. You may inquire about the dealers' past project to get a better idea.
• It is advisable to go with only those property dealers who offer myriad of services. Such dealers will make sure that your vast requirement related to buying or selling a property is met properly and effectively. They should offer services like searching the right plot, assisting in buying the right residential property, making sure that the property is not disputed, etc.
• Look for such property dealers who may be in the position of offering you a large number of options in residential properties and can fulfill your demand of buying the perfect house in your budget.
• The right property dealer should not force you to buy a particular property under a specific project as it can be a warning signal that he may have some wrong motive.
So, this is the best time to buy a house as property rates have gone low and will continue to remain so for some more time. There are many leading residential property dealers in Ghaziabad who can assist you in realizing your dream of purchasing your own dream house. So wait no more and contact the right property dealer today and seize your best deal before property rates begin to escalate once again.