How To Choose The Best Residential Property Dealer In Ghaziabad?
Posted by Admin on March, 17, 2021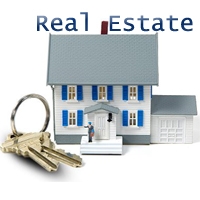 If you are looking for trustworthy and efficient Residential Property Dealers for selling or buying any residential property, you will encounter the difficult task of choosing the right dealer from the jungle of hundreds of options.
A popular saying is prevalent in the industry of real estate, "80% of the business is handled by 20% of the agents". This is a fact. With new dealers opening up every other day, it is hard to find the legit and efficient ones. But there is nothing to worry about. Go through the tips given below to know how to find yourself the best Residential Property Dealers in Ghaziabad for your transaction.

Tips To Find The Best Ones of the Field
The following tips are listed carefully to help you choose the right agents who are well-informed, knowledgeable and experienced with all necessary license and documents. These pro tips shall teach you how to differentiate between such agents and other, not-so-good options.
• Check their knowledge about the locality
The foremost thing to consider while choosing a residential property dealer in Ghaziabad is their knowledge of the locality. If you choose an agent who is uninformed about the neighborhood and it's recent property dealing trends then there is high possibility of disputes in the later stages of transaction.
Question them about the recent developments in the area, ask about the trending aspects of property buying and selling and connectivity details and other infrastructural development in the area of your concerned residential property. This shall help you assess their knowledge.
• Ask for referrals from previous buyers and sellers
Whether you are interested in selling or buying any residential property in Uttar Pradesh, taking aid of an experienced property dealer is very helpful. To know about the best available residential property dealers, ask about the same to the recent buyers and sellers in the locality.
Seek out the people who have recently moved in or out of the locality. You can learn a lot about several residential property dealers operating in that area. Go for the ones with most referrals and praises.
• Check for the required papers and licensing
Another very important point to keep into consideration while choosing a property dealer is to make sure they are equipped with all the necessary license and documents. Checking for licensing is necessary to ensure their reliability. You can also look up the list of licensed real estate dealers of Ghaziabad and U.P. to double check their credibility.
• Look out for specialist dealers
Different residential property dealers have specialization in diverse fields. Some are expert agents with specialty in selling and some are specialized agents for buyers. There are also agents who are expert for getting residential properties for lease or rent.
To get the best dealer, first you must assess your needs. Then look out for the residential property dealers in Ghaziabad that are specialized in the field you want.
Keep these points in mind when you are searching for the top residential property dealers in your locality. With the right agent by your side, any property transaction becomes smooth and hassle-free.
This entry was posted on March, 17, 2021 at 09 : 58 am and is filed under Real Estate Consultant. You can follow any responses to this entry through the RSS 2.0 feed. You can leave a response from your own site.