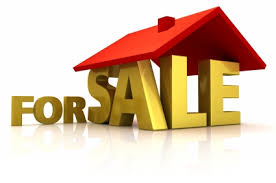 Ghaziabad is a big, planned industrial town that boasts a well-developed infrastructure and is usually referred to as "The UP Gateway." From well-connected highways, shopping centers, trains, air transport, and land, the city has everything.
Whenever several constructors are available, and many residential projects are in progress, selecting the best project is a little difficult. The demand for a 3 BHK flat for sale in Ghaziabad has been increasing regularly. In turn, various new designs and ventures draw new property investors.

Below are some main considerations to help you find the best apartments in Ghaziabad.

● Location -
When selecting a property for investment, location is always significant. While selecting any house, it's the first requirement. Not just your home, but even your kids' school should be nearby your preferred house. If your apartment is close to hospitals, parks, shopping centers, and fitness centers, it's an unexpected advantage. The city's facilities and potential growth opportunities should also be reviewed and whether land for greenery is provided.

● Neighborhood -
The climate and the city have an immense effect on the quality of life. Locations in Ghaziabad are enclosed with no chance of criminal offenses, offenses with transport, noise, emissions, and other nuisances. Projects are being developed in Ghaziabad's green and healthy areas.

● Budget -
The elements you really need in your house should be obvious to you. You may then build a practical purchase estimate. Check the quarters you have chosen and find the prices of apartments in the neighborhood. You can repair your budget in this way.

● Financing -
Ensure that when you intend to invest in a house, you can receive a loan from any finance company or any bank. What kind of financing you want and what banker or mortgage loan firm you want to choose is a crucial choice to make.
In order to give you peace of mind, you should receive pre-approval from banks. You can also consult with the builders. In general, they work with banks to make competitive rates for apartments in Ghaziabad easier for prospective purchasers to obtain home lending. This funding approach will help you in securing timely approvals.

● Builder-Buyer agreement -
You can book the same apartment by entering the sum of the token, in exchange for which you receive a letter from the house of your choosing. Then the buyer, the bank, and the contractor have a multiparty deal for the remaining sums. Before signing this document, it should be read and understood in depth. All clauses ought to be understood clearly and should there be any doubt, they themselves should be addressed at this stage.

● Hidden charges -
Execute thorough reading of all the provisions of the contract and comprehension of the penalty clauses. If you do not obtain the property within the deadline, the contractor is expected to pay you a monthly charge. Additional costs should also be taken into accounts, such as GST, stamp duties, home loan processing fees, registration fees, and any other charges.

Final Words:
The above considerations will ensure that your choice of the best 3 BHK flat for sale in your desired residential property is based on all precautions. Research is the secret to buying a house and always makes it necessary to work with an expert and professional property developers.
This entry was posted on September, 12, 2020 at 13 : 43 pm and is filed under Property for sale. You can follow any responses to this entry through the RSS 2.0 feed. You can leave a response from your own site.